The British Cheese Awards explained
In just 11 years the number of British cheesemakers has doubled and there are now over four hundred unique British cheeses. We now have more than one cheese for every day of the year made from cow, goat, ewe and even buffalo milk.
10 years ago a new competition was founded - the British Cheese Awards.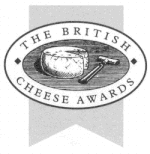 The objective of the British Cheese Awards is to raise awareness of cheeses made in Great Britain by bringing together the whole of the cheese industry - makers, maturers, retailers, the trade press and now, significantly, the consumer press. The Awards encompass all cheese making from the smallest producer through to large multinational companies, from specialist cheeses destined for the tastiest cheese board through to grated cheddar used on the frozen ready meal at your local supermarket.
This year there were over 750 entries divided into seventeen categories, for example, 'Cheshire Cheese'. One cheese in each category is chosen as the overall winner. In addition each category is sub-divided into a number of different classes - for example, 'Traditional White Cheshire', 'Traditional Coloured Cheshire', etc. All cheese is examined and the best ones are awarded a Bronze, Silver or Gold medal. This year over 220 cheeses received a medal.
Awards are also given for the best Scottish cheese, the best Irish cheese, etc., and from all these winners a Supreme Champion is chosen. The Supreme Champion this year was Montgomery's Extra Mature Cheddar. We have tried for months to stock this cheese but with no success as a limited amount is made. However, we do stock Montgomery's Farmhouse Cheddar.
We will be trying to get some of the Supreme Cheese in November but as you can guess all cheese shops want a wedge.
However, there were a number of cheeses we stock which won the Top Awards and Gold Medals this year. These include:
Best Traditional Cheese - Gorwydd Caerphilly
Best Welsh Cheese - Celtic Promise
Best Semi Soft Cheese - Wigmore
British Hard Ewe's Cheese - Spenwood
Berkswell - Hard Modern Ewe's Cheese
Cornish Blue- Cow's Blue cheese
Other Medal Winners include

Tymsboro - Bronze: Aged Fresh Cheese
Stinking Bishop, Durrus & Gubbeen - Bronze: Semi-soft
Cilowen Organic - Bronze: Modern British Hard Cheese
Lyburns Winchester - Bronze: Modern British Hard Cheese
Cashel & Oxford Blue - Bronze: Cow's Blue Cheese
Celtic Blue - Bronze: Soft White
Cornish Yarg - Bronze: Flavour Added - Savoury

Waterloo - Silver: Cows cheese
Crozier Blue - Silver: Ewe's Blue cheese
Mini Celtic Blue - Silver: Soft White
Single Gloucester - Silver: Hard - Other Territorials
Applewood - Silver: Flavour Added - Smoked