Welcome to the 18th Issue of 'The Teddington', an issue full of cheesy news and information. Also, a summer greeting to our latest Restaurant and Hotel customers who may be receiving our newsletter for the first time.
We invite you to discover one or our favourite cheeses - Taleggio (Italian) and a superb recipe to try.
Now that summer is here, an exciting cheeseboard is the easy answer to your entertaining problems. We have put together an exciting arrange of cheese for August, which we hope you will enjoy. Take 5 or 6 of these cheeses, together with some crunchy biscuits (Bath Oliver) or bread and a selection of pickles and fruit (try pears, figs, fresh dates and big slices of watermelon) takes care of the food. All you have to do is open some wine and help yourself to your favourite cheeses.
OFFERS:
For July/August we are offering 15% off our Island Bakery Organic Biscuits;
Buy two bottles of wine and recieve a 10% discount of the cost of the two wines
Paint a Picture
Many children visit our shops and our web site regularly to help choose cheeses for their families. In this issue we are having a competition to involve our younger readers. The aim is to paint or draw a picture related to cheese or cheese making. It could be a picture of a milk cow, sheep or goat, a picture of cheese being made or enjoyed or simply a picture of a cheese itself. Remember how Wallace and Gromit loved cheese and thought the moon was made of cheese!
The winning picture will be printed in black and white on the front cover of the next issue of the Teddington Cheese Wire and in full colour on our Internet version of the Cheese Wire which is sent to customers all over the world. Entrants must be under the age of 16.
All entries must be received by 15th September 2003 (please include your name, address and telephone number). The winner will receive the 'Family Cheeseboard' selection. Entries will be accepted by post or e-mail.
---
The winner of the last competition, Name that Cheese, was Sean Gurney
Sean correctly guessed 9 out of the 10 cheese photos - an excellent picture brain.
Sean wins a cheeseboard and knife and we thank you to everyone who entered our competition.

Cheeses of the last few weeks
We have been lucky enough to have some superb cheeses in the last few months, all of which have been enjoyed by those customers who visit the shop and through our website.
These include:
Berkswell - has a firm, ivory paste with a fabulous flavour.
Beenleigh Blue - a moist yet crumbly ivory texture and avoids the salty flavour often associated with blue cheese.
Berkase, Fabro, Cambozola and Klein Ziege - we had a German Cheese week.
Sage Derby - the marbling of sage leaves providing a distinctive and aromatic flavour.
Mahon - Has an orange rind and a firm texture. Made with pasteurised cows milk and matured for 2-3 months.
Ardrahan - Washed rind cheese. Has a distinctive earthy aroma.
Old Amsterdam - A mature Gouda made on a large scale but earning a loyal following. The texture is moist and firm and the flavour full and nutty.
Havarti - A supple, creamy cheese with innumerable irregular holes throughout the paste.
THE WORK BEHIND THE SCENES
Regular customers and readers of this newsletter will know how much we value our suppliers. In fact they are often mentioned by name on our cheese cards and on our web site. A great many of our cheeses are bought directly from the farms where they are made, so when we place an order we usually get a chance to discuss the cheese with the person who makes it. This helps us learn how to bring out the best in the cheese as well as equipping us to answer your questions.
As more and more people discover the superior flavour of traditionally-made food, cheese is a great example of how small-scale production can create something that not only tastes far better than its mass- produced counterpart but is also about as simple and unprocessed as food can get.
This simplicity and integrity is very much in evidence when we visit the farms where our cheeses are made. At Greenacres farm in East Sussex, Kevin Blunt milks his own goats which have grazed in his own fields before his wife Alison adds the rennet and a dash of salt to make their award-winning Golden Cross cheese. Despite the short list of ingredients, the Blunts produce a cheese of exceptional texture and flavour thanks to the quality of their milk and their skills as cheesemakers.
When it comes to excitement and sheer variety, French cheeses are second to none, and this is based not only on centuries of cheesemaking tradition but also on an instinctive feel for good ingredients which is at the core of the French palate.
One of our French cheese suppliers buys cheese from small farms all over France and matures them in his cellars near Lille. The array of cheeses in his premises reflects the diversity of the French regions; with separate cellars devoted to Comté, Mimolette, Epoisses and an astonishing range of goats cheeses, all of which are inspected daily as no two cheeses reach maturity in the same way or at the same time. Humidity and temperature are strictly monitored, and traditionalists insist that the bacterial cultures resident in a really well-seasoned cellar have a unique part to play in the flavour of these famous cheeses.
While our own maturing rooms may not yet be 100 years old, we do try to buy as many cheeses direct from the farms and to learn whatever we can about the process that makes a farmhouse cheese taste so special.
We always aim to offer you the best in terms of variety and flavour, and to keep learning so as to do justice to the hard work and talent of the cheese makers whose produce we all enjoy so much.
If you ever want to try a cheese we do not stock then please do let us know and Richard Adamson (head Cheesemonger) likes to track down and try new cheeses.

This is a feature of 'The Teddington Cheese Wire', where you the customers and readers have your say.
We receive many e-mails from customers giving feedback on the cheese. As well as finding out what our customers want, we also discover new ideas and facts. In this edition, some of the comments are published. If you have any ideas or feedback on anything that may be covered by The Teddington Cheese Wire please feel free to drop us an e-mail.
"Cheese arrived well on time for wedding celebrations in Germany and was unanimously appreciated, ravenously consumed and fantastically ripe."
"I would like to thank The Teddington Cheese for the wonderful service! My friend recieved the parcel on his birthday and was so pleased with it."
"I think your site is one of the best Internet shopping sites I have come across."
- Cheese Tips -

Reusing your
mail-order cheese packaging
As regular customers know, we send all of our deliveries out in polystyrene boxes. With recycling in mind, most people are reluctant to throw them away, and over the years we have received a few suggestions on what to do with them.
1. If you have a greenhouse, why not make a few holes in the bottom of the polystyrene box, fill it with compost and use it for growing seedlings.
2. Place the boxes in the boot of your car, and you have a ready made coolbox for your shopping.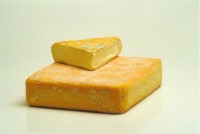 Taleggio
Bergamo, Italy
The name Taleggio is taken from the area where this cheese was first made, Val Taleggio in Bergamo. Originally the cheese was made in the mountains but its production has spread from the Alpine regions to large areas of the Po valley. The making of Taleggio is believed to go back to the tenth or eleventh century, with the first documents mentioning the cheese, along with grana, in the year 1200. However, until the early 1900's it was simply called 'stracchino': a name which is still used, especially in Lombardy, and which defines not so much a specific cheese, as the large family of soft, square-shaped cheeses very popular in the region.

The origin of the generic term 'stracchino' relates to the Lombard dialect word 'stracch' which means tired or exhausted. It relates to the condition of the herd upon finally reaching the plain after their long stay on the Alpine pastures. The cows, although worn out by the long journey, were still able to produce milk fit for making cheese, and this cheese they called stracchino.

The cheese-makers of the Taleggio valley felt they wanted to differentiate their valuable cheese from the others in the area, but it wasn't until 1955 that the methods of making Taleggio gained some protection. A controlling body was introduced and it ensured the quality of Taleggio, but is wasn't until 15 September 1988 that Taleggio was granted the ultimate accolade, a Presidential Decree. This put it along side other famous Italian cheeses such as Gorgonzola and Parmiggiano Reggiano. The areas in which Taleggio can be made are restricted to the provinces of Bergamo, Brescia, Como, Cremona and Milan in Lombardy; the province of Treviso in Veneto and Novara in Piedmont.

The producers association for the protection of Taleggio cheese, formed by the major producers in March 1979 sees that all the regulations are applied. Our Taleggio is made in a small creamery and is faithful to the age-long traditions. Full cream pasteurised cows' milk is heated in a cauldron to a temperature of 30-36ºC. A lactic starter culture is added to cause the milk to sour, followed by calf rennet which causes the milk to coagulate and produce the curds. These curds are then broken and placed into moulds which are then put into special warm rooms with a high humidity, for 18 hours.

This operation is very important since it is in this phase that a fermentation takes place, and it is this which produces the springy texture of Taleggio. The cheeses are then soaked in a brine bath and matured for 25 to 50 days at a temperature between 3 and 8ºC and a humidity of 85-90%. Such conditions are characteristic of the 'Casere', the natural caves that can be found in the Valsassina and used for centuries for the maturing of cheese; in a similar way to the Roquefort cheese in the caves of 'Les Causses'. Each cheese is square shaped with sides measuring 20 to 25cm and has a thickness of 5 to 7cm, weighs 2kg and has a fat content of 48%. The rind is soft and thin with a rosy light-brown colour and often covered with irregular spots of greyish mould.

The paste is soft, slightly stringy and straw-yellow in colour under the crust; and a little firmer, crumbly and white coloured towards the centre. The fragrance is unique and aromatic, and when mature it can become pungent. The taste is sweet, delicate, slightly sourish and sometimes tangy. The cheese is easily digested; this is attributed to the moulds on the crust. Taleggio is excellent for the cheese board and also for cooking. When sliced and added to the top of hot dishes it melts into an appetising cream.
£1.49 per 100g at The Teddington Cheese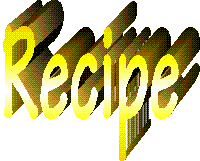 Sweet Potato & Taleggio Gratin
Serves 4-6

Ingredients:
675g (1 1/2lbs) sweet potatoes
225g (8oz) Taleggio
125ml (4fl oz) whipping cream
1 clove of garlic, crushed
1. Heat oven to 350F/180C, gas mark 4
2.Peel sweet potatoes and slice thinly
3. Slice Taleggio
4. Butter a gratin dish and layer with the cheese garlic and potatoes, ending with a layer of cheese
5 .Season with salt and papper
6.Pour over cream and bake for an hour.

---
We have managed to acquire a much better deal woth DHL for worldwide deliveries.
We estimate that this will save you up to 30% of those prices listed on the website.
If you are interested in sending cheese abroad then please do conatc us fr a delivery quote and what type of cheeses export well and how long they take.
Conatct us on: 020 8977 6868 or
by e-mail on cheese@teddingtoncheese.co.uk
For example:
3kg order to USA now costs £21.12 (reduced from £33.25)
3kg order to New York now costs £17.34 (reduced from £33.25)
3kg order to France now costs £17.59 (reduced from £23.45)
3kg order toGermany now costs £17.59 (reduced from £23.45)