Welcome to the seventeenth issue of the Teddington Cheese Wire.
The recent good weather has made us all look forward to summer, picnics, BBQ's and days out. Don't forget your cheese. Tips - think of lighter cheeses (flavour wise), subtle, gentle more summery tastes. Also try to have smaller (individual) cheeses if you are buying soft ones.
As summer gets closer we will be bringing in new cheeses or seeing the return of old favourites. If you are unable to visit the shop in Teddington then our website always has a comprehensive guide to what we have available; or alterntaively give us a call and speak to Richard our Head Cheesemonger (see article below).
Our programme of trying out new cheeses is going very well. We do this in the shop initially to gauge popularity and get opinions from our local customers then the best ones go onto our website (recently Mahon, Cornish Blue, Lord of the Hundreds, Westcombe Red). We hope you enjoy seeing new additions.
One new line we have just received is some new Organic Sweet Biscuits from Island Bakeries in Scotland. These were discovered at IFE and were sold for the first time in our shop on 10th May with resounding success. They will appear on the website in a few days. There are four varieties - Lemon Melts, Oat Crumblies, Chocoalte Ginger and Shortbread. They are made by the same family who make our Isle of Mull Cheddar!
At the Teddington Cheese we are always trying to source new lines in cheese, wines, biscuits, books, knives etc. If you have any ideas on what you would like us to sell then please do let us know and we can try and source it for you.
---
Meet Head Cheesemonger - Richard Adamson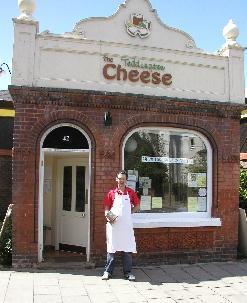 We felt it would be a good idea to find out what made Richard so interested in cheese. Richard's background is Arts based (degree in Film & TV). Richard came into cheesemongering by a twist of fate - an unstable and fickle world of television and the need for a job!
Richard says he always had an interest in cheese (as a consumer) and found out that the local shop was in need of a cheesemonger (2000) and so the story began.
Following 2 years work at Teddington and Kew Richard left to tour the world with his girlfriend Charis (some people blame them for the shops closing as two fully trained staff left at the same time).
Richard return to Teddington Cheese is thanks to his girlfriends mother!! She was walking past the shop and saw a note in the window for 'Head Cheesemonger' and within two days he was back in the swing of things.
For those who visit the shop or speak on the phone we all recognise his enthusiasm, knowledge and keeness to find the best cheeses for the customers. Richard says it is the interest and the passion for cheese which keeps him at the Teddington Cheese (lucky for us).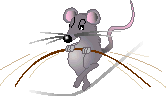 ---
Inside
Features
Head Cheesemonger

Cheese during Pregancy

Offers
May Special Offers

Fondue and Raclette

May Cheese Selection

Cheese Focus
Crottin de Chavignol

Recipe
Crottin on a bed of green salad

Making the perfect Fondue
Competition
Name that cheese
and last months competition winner

---
For May only we are offering:
10% off all hampers and cheeseboards over £40

Extra 15% off our champagne
If you have any comments on this Cheese Wire or what you would like to see in the future issues then please e-mail us.
Next Issue - Number 18
What makes a good cheese;
Meet the owners;
what cheese can I send abroad?
Drawing competition